The 1000 miles of snow
A Trail Map to help you navigate
Happy to share
1000 Miles of Snow supports local snowmobile clubs. These clubs have teams of volunteers working hard to keep the trails groomed for your safety and enjoyment. For up-to-date information on the status of each trail check the Tourism Saskatchewan trail map at the link below. This map not only gives information about the snow conditions but also, offers details about accommodations, restaurants, fuel, warm up shacks and dealership locations. Check the Snowmobile Trail Map before leaving home.
1,000 miles - Trail Map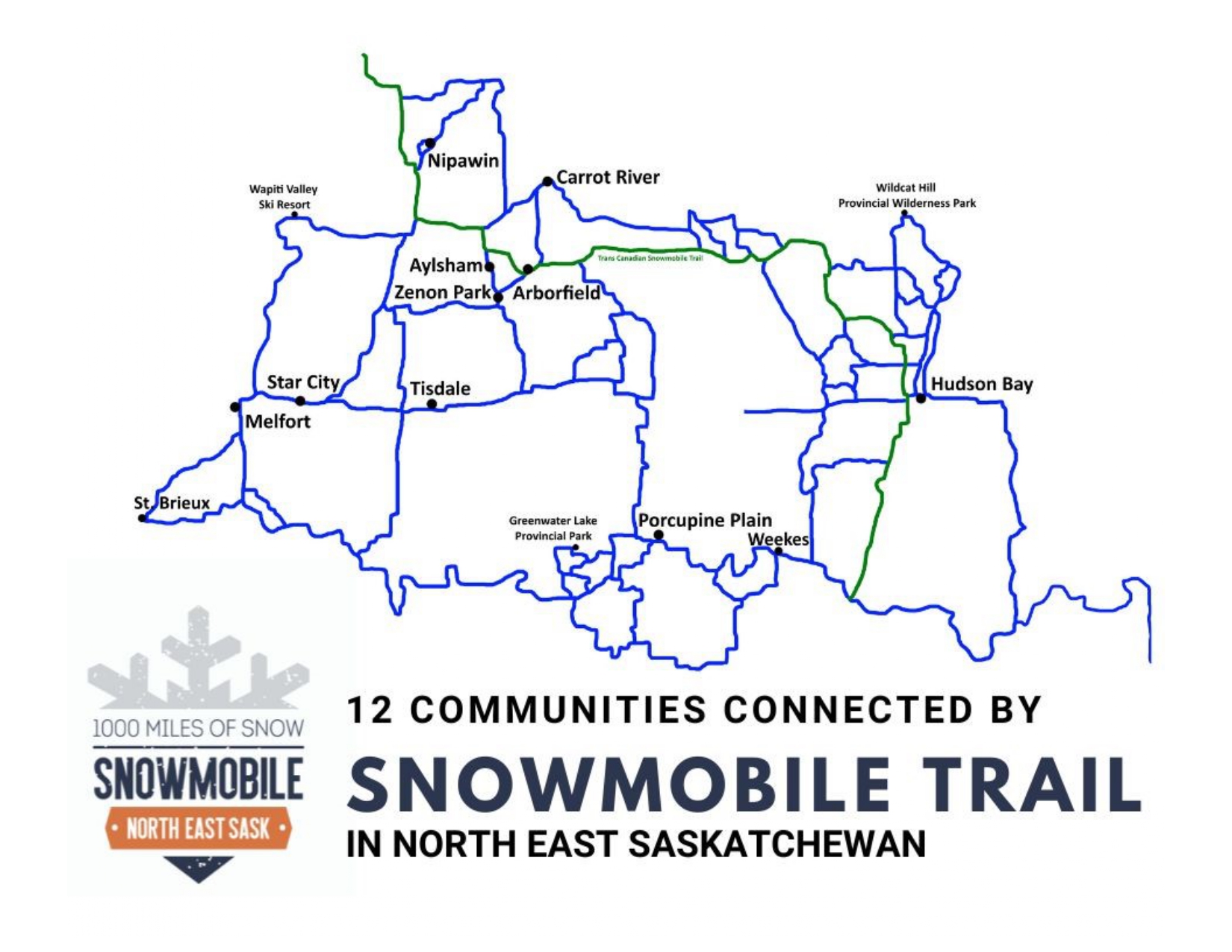 The Beauty of Trails
The Snowmobile Trail Map is not just a representation of the routes to explore. It symbolizes all the fantastic landscapes, people, terrains, weather and beauty of nature that you will get to explore.
Our communities that are connected by snow, are united with the single motto of delivering an outstanding experience to all the travellers on the trails.
Sask Snowmobile trails
North East Saskatchewan is a land blessed with over 100,000 rivers and lakes. This is accompanied by some raw wilderness, making it a playground for a nature enthusiast. These trails are a sheer gateway to happiness.
Uncover hidden gems 

Take beautiful walks, drives and rides 

Experience exciting activities 
What to explore?
The regions listed in the Snowmobile Trail Map offer outdoor activities like hunting, fishing and hiking. You will find that although these activities sound exciting and fast-paced, the places and people here are relaxed, giving you a break from the fast-paced urban life.
People here live the most of every moment than rushing into life. They are immersed in an activity-oriented life and engage in activities with friends and family for great bonding.
The team here at 1000 miles of snow would be very happy to guide you to plan a holiday that world for you and your loved ones.